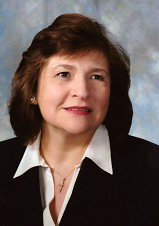 From the Desk of Our National President/CEO: Cynthia M. Maleski
Greetings to fellow officers and members!
In this month of the rosary, I hope we can all continue to think POSITIVE THOUGHTS as we enter the beautiful autumn season.  As you plan your autumn and Christmas branch events and gatherings, we welcome you to call the home office and our National Sales Manager to provide suggestions for referring new members.  We are a strong family oriented fraternal with Catholic values in our Mission Statement, quality products and offering a number of ways we, as members, can reach out to the broader community where we live and work to improve the quality of life for all around us.  I received some beautiful letters about activities in our communities across the country and I would definitely enjoy receiving more of them.  
My door (and telephone) is always open to you, my friends and fellow members!