FCSLA Life Accepting Applications for National Treasurer Position
FCSLA Life is accepting applications from qualified individuals for the position of National Treasurer. The successful candidate will possess the skills to monitor the financial conditions of the Association and oversee the Association's finances and investments on a full-time basis. This position reports to the National President.
Requirements:
CPA or MBA in finance or related fields from an accredited college or university.
10+ years of experience in business, finance, insurance and/or related fields.
Ability to work onsite full-time at the home office in Beachwood, OH.
Interested parties meeting the above qualifications should email a detailed resume and cover letter to Karen McHugh, Head of Human Resources, at kmchugh@fcsla.com.
Please call 216.468.1076 with any questions regarding this position.
From the Desk of National President/CEO Cynthia M. Maleski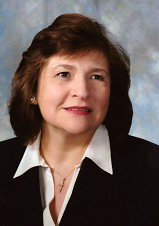 October has arrived and credentialed delegates will be arriving in Indianapolis, Indiana for our 43rd Quadrennial convention.
As Convention Chair, I would like to report to you that an excellent team of FCSLA employees and committed leaders and members have met over the last several months to prepare reports and recommendations. The delegates have received materials in preparation for serious deliberations and actions, including election of several national officers including members of the board of directors and Court of Appeals.
After National Officer and other reports, recommendations from the credentials, donations, compensation and bylaws committees will be presented to the delegate body for action. It is important to note that the convention bylaws to hire the National President/CEO and to allow for selection of the Chair of the Board from among the elected members of the board of directors. In light of the significant increase in growth that we have seen, your support and vote for this proposal is essential to remove the inherent risk in our governance model and bolster the long-term growth envisioned in our refreshed strategic plan.
Since 2012, at the beginning of my tenure, FCSLA Life has grown to be an even more significant fraternal benefit society with over $1.1B in assets, over $1M insurance in force and a significant block of annuity business. Our growth has been fueled by a combination of sales, mergers and member retention.
At the same time, we have generously maintained and augmented our fraternal benefit programs. We have generated consistent net operating income every year.
We have not wavered in our original mission set forth by our foremothers over 131 years ago. We provide financial security to our members and embrace our Catholic values and Slovak (Slavic) traditions.
We have achieved all during the worst pandemic in a century for a three-year period of time and in spite of volatile and unstable forces. Let us STAND TALL AND PROUD TOGETHER as we have achieved this together, and with a remarkable team of employees and branch and district leaders.
During this month dedicated to the rosary, I humbly ask for your prayers. Let us ask the Holy Spirit to guide the hearts and minds of the delegate body at this 43r Quadrennial Convention.