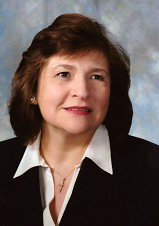 From the Desk of Our National President/CEO: Cynthia M. Maleski
Hello FCSLA Life members,
Happy Spring and Happy Easter with bright and pleasant thoughts!
Our March magazine announced new, more attractive rates for our Single Premium Whole Life products.  We are proud of this new offering and hope you and yours will consider it and contact one of our producers today.  It is just another way in our history to provide access to financial security for our members and potential members.  Don't forget if YOU make a proper referral of another individual, you are eligible to receive $25 in our fine Friends and Family Rewards Program.
Since Spring is a now with us, it is easier for many of us to get outdoors and continue our walking program, meet neighbors and enjoy the wonder of the new earth of Spring.  It is proven that regular walking improves our mental health, reducing depression and anxiety.
I wish you, your family and friends every Easter blessing as we celebrate the Resurrection of Our Lord through Mass at Easter, participating in the Easter tradition, taking our Easter baskets with specially prepared foods to be blessed and partaking in the glories of Easter Sunday with family and friends!