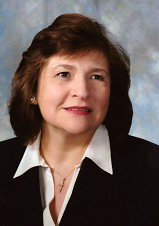 From the Desk of Our National President/CEO: Cynthia M. Maleski
As we celebrate graduations and weddings this month, we hope that all of us grow in new beginnings and fresh perspectives!  We can plan, organize and hold branch picnics and we can offer our volunteer services to our local churches for their festivals!
Let's all honor our fathers and those who serve as fathers to us during this wonderful month of June.  
As National President, I mark June 14th as National Flag Day and urge all of us as members of First Catholic Slovak Ladies Association of the United States of America, to pause at 7:00 p.m. EST on this date for the 40th Annual Pause for the Pledge of Allegiance to the Flag of the United States of America and to our great nation!