FCSLA Life Accepting Applications for National Treasurer Position
FCSLA Life is accepting applications from qualified individuals for the position of National Treasurer. The successful candidate will possess the skills to monitor the financial conditions of the Association and oversee the Association's finances and investments on a full-time basis. This position reports to the National President.
Requirements:
CPA or MBA in finance or related fields from an accredited college or university.
10+ years of experience in business, finance, insurance and/or related fields.
Ability to work onsite full-time at the home office in Beachwood, OH.
Interested parties meeting the above qualifications should email a detailed resume and cover letter to Karen McHugh, Head of Human Resources, at kmchugh@fcsla.com.
Please call 216.468.1076 with any questions regarding this position.
From the Desk of National President/CEO Cynthia M. Maleski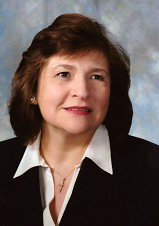 September is Life Insurance Awareness Month. The recent global pandemic again raised awareness of how fragile life is and the importance of preparing for the unexpected. About 70% of Americans say they need coverage, so the potential market for our specific mission, to provide financial security to our members and their families, is huge.
Even though many people understand the value of life insurance, there is still a large gap between how many need coverage and how many actually have it. In fact, there is a general decline with the numbers of adults in the United States who have any sort of life insurance. According to LIMRA, 52% of American adults own life insurance.
A purchase of life insurance requires planning in advance. One in three families report that they would have financial issues within a month if a primary wage earner died. Even so, almost half of Americans are completely without coverage and many of those do not have enough insurance. Calculating your needs is a good place to start. Make sure to include enough for day-to-day expenses, pay off debts, save up for family education needs and other essential needs.
Once you have coverage, it is good to evaluate and update your needs annually, check if your beneficiary information is current and that those closest to you know where your life insurance policies are and contact information to obtain their death benefits.
So don't wait, call us at the FCSLA Life home office or your local producer to start your updated planning today! At FCSLA Life, you have the advantage of the fraternal difference, all of our great fraternal benefits designed to help you and those around you make our part of the world – OUR NEIGHBORHOOD – a better place.
We are here to serve you and thank you in advance for doing business with us!