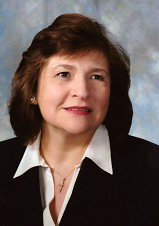 From the Desk of Our National President / CEO: Cynthia M. Maleski
On behalf of our board of directors, district and branch officers, employees, producers and members across the United States, greetings and best wishes as we open up our 130th anniversary year! On January 1st, 1892, Anna Hurban and her small band of Slovak-American immigrant women met in Cleveland, Ohio and agreed to work together to provide death benefits for themselves, providing financial security for families in case of death.  
We have expanded on this noble concept put into action 130 years ago!  In 2022, we see a society with the same values, purpose, identity, and Patron Saint, St. Anne, as in 1892, but we have grown to over 106,000 members and over $1.1 billion in admitted assets.  We are proud to be among the top fraternal benefit societies in the Untied States offering quality financial products and building financial security across our nation.
YOU, as part of our fraternal system, play a key role in keeping our national presence ALIVE and VIBRANT.  In the coming months, we will feature snapshots of historical milestones along with exciting details about new innovations and products to build a better world for all of us. 
LET US STAND TALL AND PROUD TOGETHER to lead and open doors to a bright future for the benefit of our members and the common good of all in our communities in our 130th year!