FCSLA Life Accepting Applications for National Treasurer Position
Due to the pending departure of National Treasurer Stuart Collins, FCSLA Life is accepting applications from qualified individuals for the position of National Treasurer. The successful candidate will possess the skills to monitor the financial conditions of the Association and oversee the Association's finances and investments on a full-time basis. This position reports to the National President.
Requirements:
CPA or MBA in finance or related fields from an accredited college or university.
10+ years of experience in business, finance, insurance and/or related fields.
Ability to work onsite full-time at the home office in Beachwood, OH.
Interested parties meeting the above qualifications should email a detailed resume and cover letter by June 16th to Karen McHugh, Head of Human Resources, at kmchugh@fcsla.com.
Please call 216.468.1076 with any questions regarding this position.
From the Desk of National President/CEO Cynthia M. Maleski
Dear branch officers and members: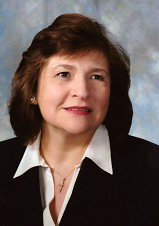 June is a month when we celebrate significant events and new beginnings, including many graduations and weddings.
At FCSLA Life, we continue to live out our Mission to provide pathways to financial security through our fine insurance and annuity programs and fraternal benefits. We continue to offer our special Guaranteed Issue promotion to eligible members through September 30, 2023, to provide an opportunity to update the funds needed for our final expenses.
In honor of the brave men and women who fought for our freedom, please take a moment to read this moving Memorial Day essay by Joseph G. Miklovic, Secretary of Senior Branch S-101 and Junior Brand J-011. In addition, we thank District 10 for their continuous service to the flag. For over eighteen years, all Branches in District 10 have been joining with the Brookside American Legion, Post 837, to replace the Flags of the United States at their local cemeteries, Sacred Heart Slovak Cemetery and St. Mary's Byzantine Cemetery in Dallas, PA. On May 21, 2023, they replaced approximately 864 Flags. Each Branch makes a donation to Post 837, who in turn donates funds to the U.S. Department of Veteran Affairs Medical Center in Wilkes-Barre, PA. Just recently, Post 837 donated $1,000 to the hospitalized Veterans.
Last month we celebrated two retirements! Marie Shipley, our former receptionist, and Caroline Studniarz of Policy Services have officially begun their new chapters! We thank them for their hard work at FCSLA Life and wish them all the best going forward. Photos of their retirement celebrations at the home office are included below.
On Wednesday, June 14, we celebrate Flag Day in our homes and businesses by displaying our American flag. At the home office, we proudly fly our flag on the grounds in front of our beautiful building every day. Let us all take a few moments to pause, reflect, and recite the Pledge of Allegiance in honor of its history and the freedom it symbolizes.
On Sunday, June 18, we celebrate Father's Day. We honor our fathers, living or deceased, in our own special ways! The important father figure in your life is sure to appreciate anything you do for him.
Finally, on Monday, June 19, we celebrate Juneteenth to mark the emancipation of enslaved peoples in our nation.
Have a wonderful month enjoying our entry into summer and taking in the glory of this season!