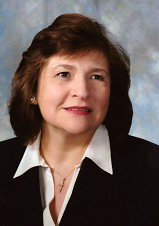 From the Desk of Our National President / CEO: Cynthia M. Maleski
Greetings!
As we celebrate Life Insurance Awareness Month and plan for our annual branch gatherings (hopefully!), please consider inviting one of our producers to your meeting to explain and remind us, in simple terms, about the benefits of life insurance for our families, and the unique differentiation that FCLSA Life has in its array of fraternal benefits.  It will be an interesting part of the program.
Let us all celebrate the fine and hardworking women and men in the country on Labor Day Weekend, all grandparents on September 12 for Grandparents Day, and America's patriots on Patriots Day, September 11, 2021.  We celebrate the birthday of our Blessed Mother on September 8th.
We are hopeful for a bright future for all students returning to school and wish them well in their studies!