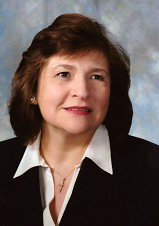 From the Desk of Our National President / CEO: Cynthia M. Maleski
This year, we celebrate the 245th anniversary of Independence Day, July 4th. We hope all of you enjoy the day with fireworks, parades, concerts, and family gatherings! At FCSLA Life, we all celebrate the immigrant story in this country, as our families being a wonderful important part of American life.
On July 26th, we celebrate the Feast Day of our Patron Saint, St. Ann, mother of the Blessed Virgin Mary. We hope every branch is able to mark this important day at FCSLA Life by going to Mass or saying a prayer together for our living and deceased members.
Please remember that in August, we celebrate Founders' Day month, where we remember the vision of our Foundress Anna Hurban who, along with eight other Slovak American immigrant women, founded our beloved society in 1892. August is the month of our first convention, held in Cleveland, Ohio that year. Have a wonderful, glorious July in your homes and communities around the country!