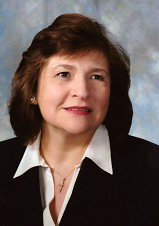 From the Desk of Our National President / CEO: Cynthia M. Maleski
Happy Advent and Joyous Christmas to Everyone!
Hopefully, we all will be able to spend some quality time with our families during the Christmas season, partake in Mass and other significant liturgical services and share the good news of Christ's birth with members and officers of our branches, as safely as we can.
FCSLA Life has always been about respecting life, from the beginning of life to the end of life and beyond.  Let us continue to dignify everyone at every phase of their lives!
Merry Christmas and Happy New Year!