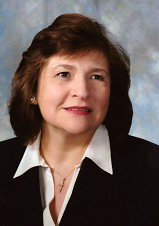 From the Desk of Our National President/CEO: Cynthia M. Maleski
Hello FCSLA Life members,
As we enter the holy Lenten season, we are given the opportunity to reflect on how we can improve our journey through life and live more fully. It is a perfect time for us to work together to practice the three pillars of Lent: prayer, fasting and almsgiving.
Praying together is a healthy way to focus on our common goals, and fasting even in the smallest way, by giving up our guilty pleasures and meat on Fridays, can help us sharpen our focus and cleanse our bodies and minds.
By giving money or food to those in need, we practice one of the Beatitudes and work toward the common good in our communities. We can do this easily and effectively by sponsoring a food and/or clothing drive in the area where we live or work.
Happy Saint Casimir's Day, Saint Patrick's Day and Saint Joseph's Day from your National President Cynthia Maleski and everyone at the home office!