Wilkes-Barre area Debutante Ball application coming soon!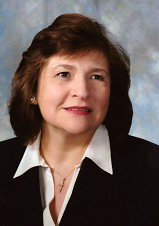 From the Desk of Our National President/CEO: Cynthia M. Maleski
Greetings to all members as we begin the Thanksgiving season! 
As we plan for Thanksgiving during our 130th anniversary year, it is good to look back to some of the great, positive events and things we have accomplished together in the last ten years. We continue to strive to foresee actions we need to take, given pressures at a given point in time in the external environment. 
As you do so well, please continue to recommend potential new members through our Family and Friends Referral Program. 
On November 11th, Veterans Day, let us all mark the day by personally thanking a veteran for their service to our nation, take them to a local restaurant for a meal, or visit the cemetery or church to say a prayer in gratitude for the freedoms we have in this great country of ours! 
With thanks,
Cynthia