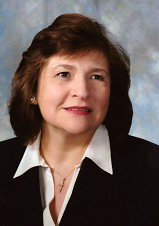 From the Desk of Our National President/CEO: Cynthia M. Maleski
Happy Joyous Month of May!
We are delighted to see blooming flowers, bright sunshine, and billowy clouds in this merry month of May, as we honor and celebrate our mothers, godmothers and those who act as mothers for us.  This is a great time to get together with branch members to plan and organize an activity to honor our mothers or celebrate our honored veterans on Memorial Day!  
As we continue to celebrate our 130th anniversary, why not donate 130 small flags to a local veteran's organization for decorating veterans' graves!  
With love and sharing thoughts for you and yours!