Wilkes-Barre area Debutante Ball application coming soon!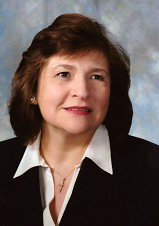 From the Desk of Our National President/CEO: Cynthia M. Maleski
Happy Advent and Merry Christmas!
In this month of December many of our branches and districts are holding their Advent or Christmas events and parties for the first time in several years.  It is so refreshing to get together as a group again and celebrate the joy of the season and the coming of the Christ Child!  So many of our groups are also holding matching funds events and service projects together with these events, reaching out and helping those in need who are members of our association and those in the broader community.
It is a wonderful season to see our younger members having fun at multi-generational or  junior order events and growing up in the warmth, love and embrace of First Catholic Slovak Ladies Association!
As we sit down to Christmas Eve Supper, let us place a sign of the cross on each other's forehead with honey and share the oplatky for another year of happiness, health and good fortune in our families!
Cynthia Maleski